Dr. Morris Jones recently published an article regarding ET Contact and the potential response from the SETI community as well as the public. He cited that the search continues in the volumes of space static that are being analyzed through the radio-telescope collection of data. The question of replies to the messages we've sent makes me wonder if the folks at SETI have become too myopic in their view.
It would seem that the crop circles at Chibolton and Crabwood would indicate that ET has reached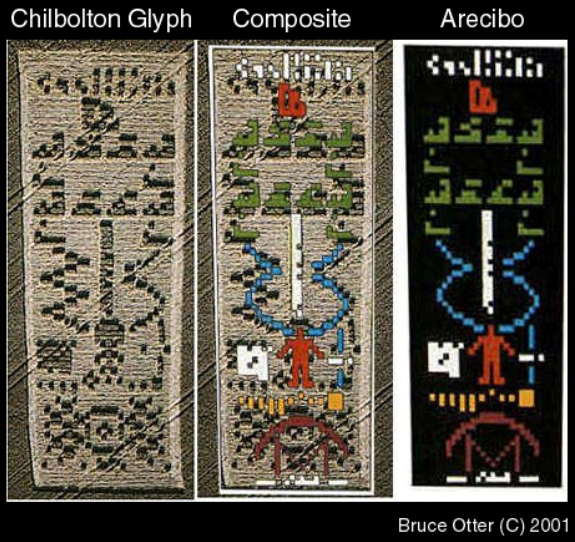 out in response to the message sent by Arecibo and more. We've got digital proof as it would be next to impossible for human circle makers to create the binary codes that have been so exquisitely displayed. The message of the Chibolton crop circle was nearly an identical response to Carl Sagan's original message, except that it reveals the other side if the coin… ETs home data.
The original message from Arecibo was sent in binary code, so it would only stand to reason that the response would also be in binary code, only the technology to deliver the response was much different than anticipated. Instead of receiving it via a radio signal, it showed up in a crop circle. This should have given us the awareness that maybe they are much closer than we realized or at least their ability to communicate is far advanced from our own and intricately woven into something beyond our comprehension to date.
There was a technology director at a school district who, apparently without asking permission, hooked up all the district computers to participate in the CETI at Home program during the off-hours. He went for some time as the top producer of processed data, mysterious to everyone until he was exposed by another techie in the school district. The director was summarily fired after an FBI investigation and charges of misuse of resources. I wonder if permission would have been granted had he asked.
The following year another crop circle appears that depicts the answers to the SETI question: What do the ETs look like? Along with the answer of their appearance, at least one race anyway, is what appears to be an extended hand holding another message, a binary disk. After some time it was decoded and most generally agree its message was this: "Beware of the bearers of false gifts and their broken promises. Much pain but still time. There is good out there. We oppose deception. Conduit Closing. (Bell Sound)" I'm not sure what the 'bell sound' was about, but maybe it should be ringing in our ears. Maybe it is already and like most of the subtle impressions all around us, we just aren't listening deeply enough yet.
There seems to be plenty of other forms of contact that are going unreported and/or discounted by the scientific community for lack of repeatability and technological measurement. The most notable are the telepathic communications that many are reporting now. Sure some of them seem a little incredulous, but the consistency of the messages is apparent and continues to grow in numbers of 'contacts' who are reporting. We don't have the tools to measure the 'thought waves' yet, but for a long time we didn't have the tools to measure electricity or lightning either.
There are also those who are reporting experiences that bridge dreamtime and reality, a sort of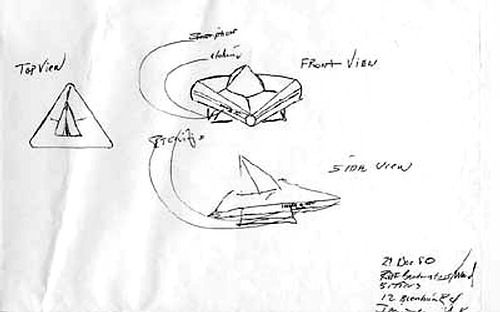 non-linear or non-local type of contact that is being reported, like Jim Penniston from the Rendlesham Forest incident who also recorded binary code. When asked if there were other experiences of 'non-linear' nature in the following years there was no direct answer. I didn't get thi impression that there has been. The binary code from his memory has provided some questionable information. There is yet another who reported on an event that came to be known as the Council of 300 that was a meeting of various ET groups going over the plans for First Contact… http://ow.ly/ngO9T
There is another movement of folks attempting to reach out to ET using what are known as CE-5 protocols, apparently developed by Dr. Steven Greer. Apparently there is some success, but even with the numbers reporting on it, there hasn't been much direct telepathic communication reported. Most of the responses have been sightings which are often questionable due to the subjective nature and desire of the participants to 'see' something. In addition, there is a video sound track of a meditation that is supposed to assist in contacting ET that seems to be getting some results… https://www.youtube.com/watch?v=bXMTfnO4sio
So maybe it is time to look beyond the seemingly naive attempts of SETI to conjure up contact and recognize that it is happening all around us through a variety of forms. ET is not only phoning, they are texting, thinking and showing up in our skies if we could only get our heads out of the proverbial box. It seems we're looking at the situation through lenses that have been tainted by the limited thinking of the technological minds of our world. Is it possible that our next wave of technological advancement will be psychospiritual instead of machine-driven?
Like this article?
Leave a tip!